Special Announcements:

We're excited to introduce you to our newest team members. They have been in our extensive training program for the last three months and they're fully trained now. Their photos and profiles are below, enjoy!
Chelsea Laliberte, Listing Coordinator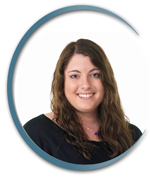 Chelsea joined the RealSupport Inc. team in February of 2009. She received a Bachelor of Arts Degree in Integrated Communications with a concentration in Public Relations from Roosevelt University in Chicago. While studying, Chelsea worked in two real estate offices where she developed a strong interest in real estate, particularly the marketing aspect. Chelsea made many lasting first impressions and built invaluable relationships while greeting guests, operating the switchboard and sustaining office cohesion. She was also responsible for creating weekly newsletters, flyers, brochures, and postcards.
With a genuine interest for Facebook and other Social Networking websites, Chelsea quickly fell into the role of our "Social Networking Guru" and has since created several "how-to" videos and educational write-ups for our clients. Her ideas and insight are often contributing factors when organizing and planning for our Social Networking webinars.
Chelsea's extremely passionate and talented at writing, allowing her to dream up amazing ad copy for our clients listings. Prior to joining RealSupport, Chelsea had embarked on an 6 month position in London. She considers her experience there to have been life changing and feels blessed to have lived in such a beautiful, historic and vivacious city. Chelsea explains that her travels have shaped her outlook on life and contributed to her positive, determined and open-minded attitude. Chelsea's personal interests include spending time with her family and friends, reading and listening to music.
---
Megan Quinn, Listing Coordinator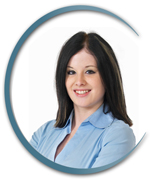 Megan joined the RealSupport Inc. team in February of 2009. A graduate of Columbia College in Chicago with a Bachelors of Art in Marketing Communications and Public Relations. Prior to joining RealSupport, Megan worked for a successful rental real estate property management company where she would maintain the master database of clients and write copy for email marketing campaigns. She would also handle the design, implementation, copy writing and production of the companies newsletters and marketing presentations. Her creative online and print marketing efforts significantly increased traffic and showing appointments at all properties.
Before diving into the real estate world, Megan was a Marketing Assistant for a reputable software company. There she was responsible for all trade show and event planning. She also coordinated several direct mail campaigns including email blasts and postcards. In addition, Megan also composed copy for marketing materials and wrote compelling press releases.
Her invaluable experience in marketing, accounting, fundraising, public relations and executive-level support aide her in providing superior services to our clients. Megan was born and raised in the Chicagoland area and she enjoys traveling, volunteering, working out, yoga, and spending time with her family and friends.

---
Exciting news from Jen Miller, our Marketing Manager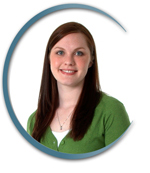 I have exciting news to share with everyone! Justin and I are expecting our first child this August - It's a BOY! We are thrilled to be welcoming this new addition to our family.

Maternity Leave Plan: I'll continue working full time, in the office, until I have this baby! More details to come as we get closer to the date! After the baby is born, I'll be OFF work for about 8 weeks. After that initial 8 weeks, I'll be back at work!

While I am out, it will be business as usual here at RealSupport! Our staff is fully cross-trained and ready to handle all your marketing needs.
---
How can YOU attract more buyers? Are you setting yourself aside from your competition? Here are a couple ideas...
Frustrated? Running out of ways to attract quality buyer leads? Maybe you just need some fresh ideas!

---