Special Announcements:

We're excited to introduce you to our newest team members. Stacey & Allie! They have been in our extensive training program for the last three months and they're fully trained now. Their photos and profiles are below, enjoy!
Stacey Clarke, Listing Coordinator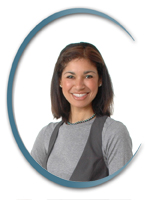 Stacey joined the RealSupport Inc. Team in June of 2009. She received a Bachelor of Arts Degree in Journalism and Psychology from the University of Iowa. During her four years there, she dedicated herself to multiple internships and school organizations. From a marketing position with the University of Iowa telephone directories to an intern at a well known talent agency in Los Angeles.
Following graduation, she landed a job with a leading advertising agency where she worked as an assistant in the creative and production department. Expressing interest in taking on new projects, they allowed her to host an online news show broadcasting the latest news in interactive advertising and social media. Not only did she host it, but she wrote the script and produced the weekly e-newsletter that adjoined it. Stacey then also took on several responsibilities for the agency's marketing department including compiling market research and writing creative press releases.
Stacey moved back to her hometown of Arlington Heights, IL after accepting a position with the RealSupport Team. In her free time, Stacey loves staying active - whether that be running, biking, yoga, or even acting classes.
---
Allie Hlad, Listing Coordinator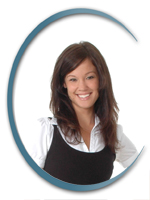 Allie joined the RealSupport, Inc. Team in June of 2009. She graduated with a Bachelor of Arts degree in Print Communications from Moody Bible Institute and is passionate about using creative communication to spur others on to action.
Allie has experience in freelance writing and has had several of her articles published in a national magazine. Prior to joining the RealSupport Team, Allie was as a Creative Writer/Administrative Assistant for 5 years where she wrote articles for the web, social media and mass email communication. Her eye for design also came into play as she created brochures, postcards, and other various marketing materials.
Armed with her experience in print media, creative writing and graphic design, Allie is excited to contribute her talents to the RealSupport Team and our clients projects. Her passion for creativity has flowed into her experience in freelance photography which she enjoys working on in her free time.

---
Broker/Owner Hits a Grand Slam Using Virtual Assistant's... And She Just Happens to be OUR Client!!
---
Zillow Showcase Ads - Are They Effective?
In case you aren't familiar with Zillow Showcase Ads, they are ZIP-code targeted ads that can be updated at any time. Showcase Ads are very effective for...

---
Point2Agent Now Offering Spam Control for Your Web Forms
Spammers are clever and Point2Agent is proactive. Spamming has become more of an issue lately as spammers have decided to use...
---
Twitter Tip: Building Invaluable Relationships on Twitter to Support Your Business
Twitter is one of the fastest growing social media websites, increasing 1,928% in one year. There are many ways to utilize Twitter...