We strive to keep our clients updated on the latest and greatest when it comes to marketing and technology. Below are this week's "Bright Ideas"...
Special Announcement! We're excited to introduce you to our newest team members. Armed with experience in the industry, our extensive training program was a breeze for them and they are fully trained and excited to begin working with YOU! Their photos and profiles are below, enjoy!
---
Stephanie Rios, Marketing Assistant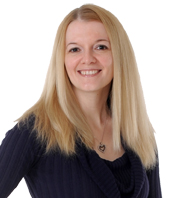 Stephanie joined the RealSupport, Inc. team in November of 2010. Prior to RealSupport, Stephanie had worked for four years in the real estate industry, climbing the ladder from reception, to personal assistant, to her previous position as Marketing Coordinator and Office Manager for a very successful real estate agent.
She feels passionate about helping others promote their businesses through comprehensive marketing and administrative support, and loves the challenges presented in the ever-changing real estate market.
In her spare time, Stephanie enjoys spending time with her husband and two daughters, Alex and Maddie. She is an avid college and professional sports fan, and loves traveling to support her favorite teams at sporting events.
---
Kate Kasbee, Marketing & Social Media Specialist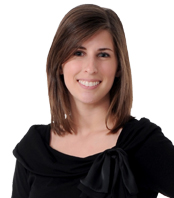 Kate joined the RealSupport, Inc. team in February of 2011. She attended DePaul University, where she enjoyed living the city life, and graduated in 2010. Kate looks forward to applying her Bachelor of Arts degree in Communication and Media when supporting and advising our clients.
Prior to joining the RealSupport team, Kate held positions in different areas of Communication and Marketing, including an editorial internship, a position at a community magazine, an internship at a Chicago film corporation, and most recently, Marketing Manager at a dog daycare.
Kate loves to use her creativity and range of experience in the Communication industry when working on copywriting projects for our clients. She also supports our listing marketing department and is a voice for many of our clients, when maintaining their social media presences.
When she's not working, Kate enjoys taking advantage of everything Chicago has to offer. You can usually find her checking out a new restaurant or band, or exploring a Chicago neighborhood.
---
Kandace Conn, Marketing Coordinator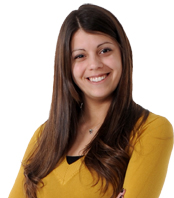 Kandace joined the RealSupport team in February of 2011. Prior to joining the RealSupport team, she worked for four years at a private country club as an Administrative Assistant to the Marketing Director and the Accounts Payable Clerk, where she refined her excellent multi-tasking skills. The accounting responsibilities allowed her to further understand all aspects of business operations.

Kandace also comes to us fully armed with two years of real estate experience, during which she was responsible for designing home brochures and flyers, implementing online and print marketing initiatives and campaigns, coordinating television promotion, and supporting over one hundred agents with their needs and requests.
In her free time, Kandace plays on a summer volleyball league, listens to country music, attends White Sox games, and most importantly, loves spending time with her 4 year old son, who allows her to act like a kid again.
---
Katy McIntyre, Assistant to the Vice President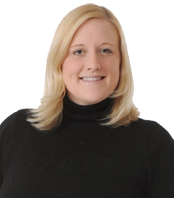 Katy joined the RealSupport team in February of 2011. A Michigan State University graduate with a Bachelor of Arts degree in Advertising with a minor in Public Relations, Katy started her career at an online and specialty directory publisher in Redmond, WA. She then served as an Executive Administrative and Sales Assistant at a Seattle television station. In 2006, she and her family wanted to be closer to their Michigan roots, so they made the long move back to the Midwest, settling down in the Chicagoland area.
Katy answers our phones with a smile and maintains the everyday operations of our office. As the assistant to Erica Lawrence, our Vice President, Katy is also responsible for scheduling Erica's calls, managing her calendar, and preparing various proposals and presentations.
In her free time Katy enjoys spending time with her husband Jay, her 3 year old daughter, Ruby, and two gigantic dogs, Bruno and Norman. She also enjoys cooking, volleyball, movies, television, music, and all types of crafts.
---