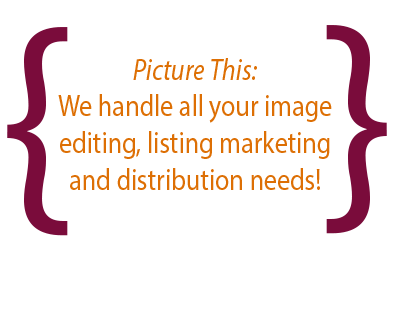 Listing Marketing Efforts - What is it?
Our team at RealSupport will handle the marketing efforts for your listings including the descriptive copy, professionally crafted print pieces and maximum online exposure. Send us your photos, features and upgrades and we will take it from there! Do your photos need enhancing? We've got you covered.
Why do you need this service?
Marketing a listing creatively and extensively is extremely time consuming, yet not dollar-productive. Meanwhile, your seller's expectations are high, and they want to see their home online and in print as soon as possible!
Our Listing Marketing experts ensure that your listings are marketed online quickly and consistently, and that your print marketing is expedited simultaneously. This allows you to make specific service promises to your sellers, and impress them with your range of marketing and rapid turnaround. Best of all, our listing marketing packages are customizable!
Listing Marketing made easy!
RealSupport will develop a customized listing marketing package to WOW your sellers.
We will creatively capture each listing's features and upgrades while writing the descriptive copy.
Your listing marketing efforts will be completed within 48 hours or less, unless otherwise notified, from the time we receive the photos and information.
We'll review your listing photos and make any needed adjustments for optimum quality.
After we have completed the marketing of your new listing, you will receive an email with links to all online efforts. We will also attach PDF's of the flyer, postcard and any other print pieces.
Upon your approval, we will send an impressive email to your sellers, on your behalf and from your marketing team to showcase the marketing efforts for their home. Sellers LOVE this!
Get listing marketing support today!
Call 847-705-1655 or email Info@RealSupportInc.com to begin customizing your listing marketing package!